Do you need English for your work, want to improve your speaking skills, or are you a beginner starting from scratch?
Elite is here for you!
We suspect that the German language is not sufficiently appreciated. Elite insists that its charm is just (really well!) disguised. Come discover its beauty with our fantastic teachers.
Elite ist hier fűr dich!
We well know that French is not exactly the easiest of languages to pick up. Did you know that 99 in French is quatre-vingt-dix-neuf? Chin up though, our experienced teachers will prove that French is, in fact, an accessible and romantic language.
Elite est là pour vous!
Some languages´ alphabets are indeed hard nuts to crack! However, their mysteriousness makes them even more alluring. Take, for example, the language of Tsars and see for yourself!
Elite здесь для вас!
The beautiful Slovak language is absolutely worth learning. If you are entertaining the thought of mastering this melodious language, we will be truly delighted to get you on the right track.
Elite je tu pre vás!
Does Polish tickle your fancy? Or do you want to take up any other language? Please contact us with any language learning inquiries or special requests and we will be happy to help.
In need of original and captivating texts or content? Consider them delivered! We are true word craft alchemists.
Does your original text need a little bit of cleaning up? Our professionals will be pleased to do the dirty work for you.
Your foreign colleagues cannot understand your report. Analysis. Offer. Grand literary work of fiction. Let our translators help knock them of their feet. In the US. France. Germany. Or anywhere in the world.
Have you not found what you are looking for? Be it a workshop, gift voucher, or language audit – reach out to us and we will be happy to deliver. Team Elite is looking forward to hearing from you soon!
Elite. A synonym for the professional team of highly qualified and experienced lecturers led by the company´s American founder, David Rubin. We have offered  language learning for Slovak professionals for more than a decade. Our activity is centered around language education, but we continuously introduce new language services linked to that learning. Our clients' feedback proves that we are masters of our craft.
It is our teachers that make us Elite. We thoroughly select only the most qualified, skilled, experienced, and open-minded professionals. Lectures are designed not only to improve language competence- they also allow teachers and students to mutually broaden their horizons. We match teachers with clients through a detailed process- In addition to a client´s specific requirements, we also carefully consider the language level, interests, and desired learning objectives.
Start learning with Elite immediately. If you are interested in a language course or service you couldn´t find in our offer, please be in touch and we will be happy to help.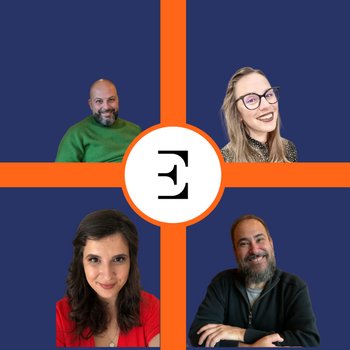 Elite Language Services s.r.o.
The largest American owned language services in Slovakia
Michal Pastier
Zaraguza, Big Name
Elite Language Center has really proven themselves as a team. They hire truly talented instructors who understand relevant topics that businesses actually need in modern communication.
Jozef Hruška
Head of Accounting & controlling regional HUB, Siemens
Elite Language Center has met and exceeded my professional language needs with their focus on customized teaching services and the strategy in which they deliver.
The Institute of Banking Education of the National Bank of Slovakia
The Institute of Banking Education of the National Bank of Slovakia has been working with Elite Language Center for 6 years. We highly recommend the center for prospective organisations for its professionalism, client orientation and a large pool of native speakers.
Peter Valkovič, MD, PhD
Professor and Head of the 2nd Department of Neurology, Comenius University Faculty of Medicine, University Hospital Bratislava
Elite has had a positive impact on my language development which has helped with my need of versatile communication.
Alexander Kadela
Leading partner and founder of the law firm Relevans
We organize various courses in order to raise the professional level. We created several groups, in which people have got a chance to educate themselves in English directly at work, they are taught by one lawyer from New York.